Chamonix - Mont-Blanc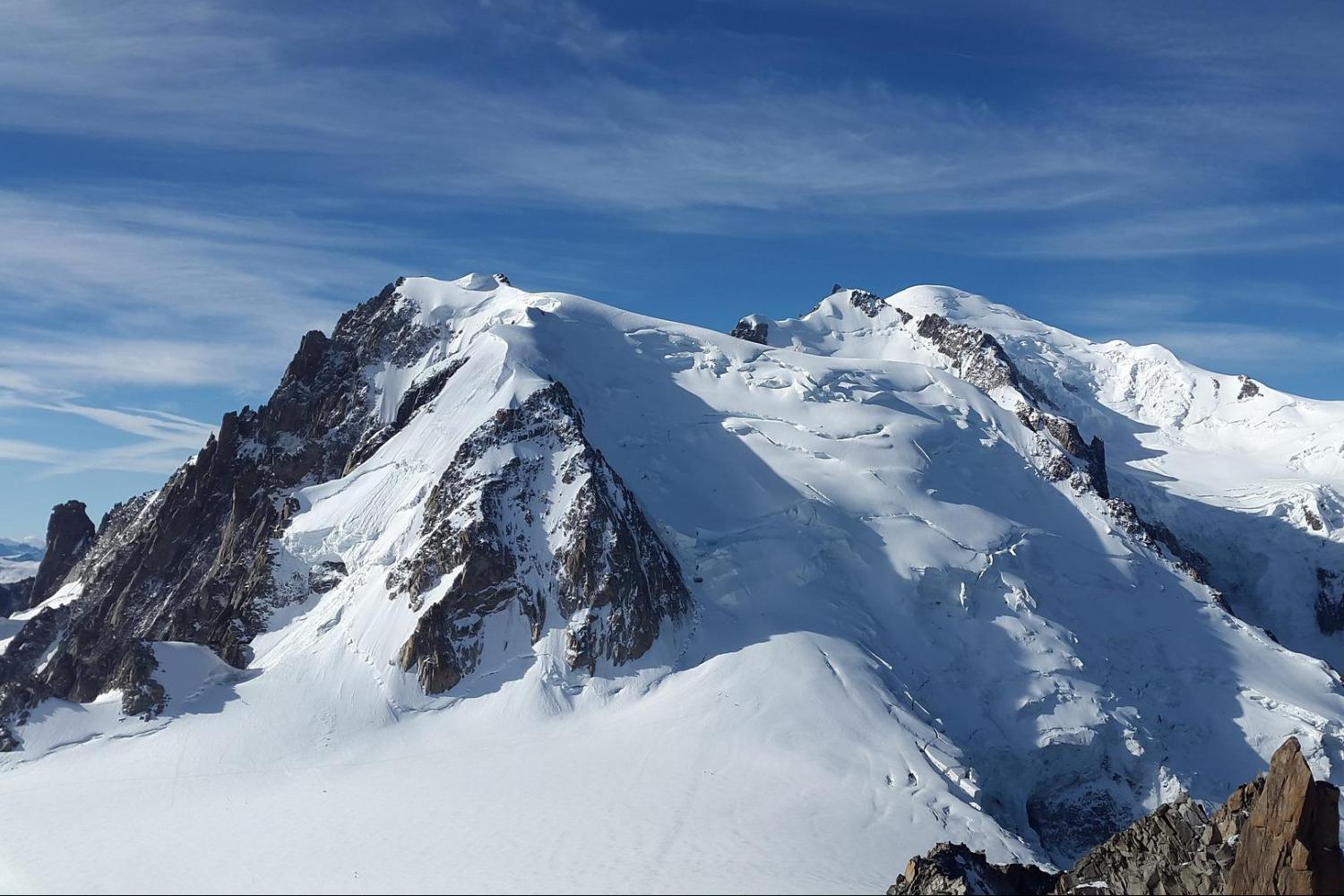 Añadir al carrito
Información
Description
Intitulado
Chamonix - Mont-Blanc
Código
KTG101
Apertura
Todo los dias excepto el 1 de Enero y el 25 de Deciembre
Descripción
De Ginebra en 90 minutos en autocar, pasando por el valle del río Arve, se llega a Chamonix, uno de los pueblos de montaña de mayor reputación mundial, situado al pie del excepcional y majestuoso Monte-Blanco (4807 m.)
Duración del circuito
09h30
Salida
Todo los dias
8h00 zona Aeropuerto
8h30 Estación de autobuses, Place Dorcière
Vuelta 14h30* or 18h20
o
10h30* zona Aeropuerto
11h00* Estación de autobuses, Place Dorcière
vuelta 18h20
* Week end and holiday, July and Auguste every day.
Punto de regreso
todo los dias
18h20 Estación de autobuses, Place Dorcière
18h35 Aeropuerto
o
14h15* Aeropuerto
14h30* Estación de autobuses, Place Dorcière
* Week end et jour ferié, Juillet août tous les jours.
Tours Guiados
Con guia
Commentarios
francés y ingles
Importante
Tienen que cruzar la frontera Imprescindible llevar el pasaporte!!! Visa si aplicable
Informaciones niños
Esta desaconsejado subir a l'Aiguille du Midi con niños menores de 2 años
Niños entre 0 y 3 años, gratis
Niños entre 4 y 12 años, precios para niños aplicables
Incluso
<ul>
<li>Transporte</li>
<li>Guia</li>
</ul>
Excluido
<ul>
<li>Almuerzo</li>
<li>teleferico</li>
<li>Mer de Glace</li>
</ul>
Informaciones extra
AIGUILLE DU MIDI
This rocky 3842 m./12,604 ft. peak close to the Mont Blanc is reached in 20 minutes by a two-stage cablecar. The summit offers unique panoramic views of the Chamonix Valley and major peaks of the French, Swiss and Italian Alps.

The fantastic universe of the high mountains !

The most famous cable-car in the world will take you, after a dizzying aerial voyage, as far as the Aiguille du Midi (3842 metres). This high-mountain site, equipped for your comfort and safety, offers you a unique 360° panorama, taking in the majestic Mont-Blanc as well as the whole of its massif.
Perhaps you will be lucky enough to see mountaineers linked by ropes trying to conquer one of these prestigious summits.



The Aiguille du Midi comprises 4 sites :
The Piton Nord on which you arrive : arrival and departure station, cafeteria, souvenir shop, terrace for looking at Chamonix from above.
The Piton Central with the Mont-Blanc gallery, the lift and the terrace at the summit (3842 metres). (Access to the lift is not included in the price of the return ticket)
The Mont-Blanc terrace, the finest view of Mont-Blanc. Not to be missed !
In winter, access to the Vallée Blanche is via the ice tunnel, Vallée Blanche exit.
In summer, access to Helbronner Italy (Mont-Blanc panoramic cable-car), is via the Rebuffat footbridge.

MER DE GLACE
A confortable electric rack-railway conveys passengers from Chamonix to Nontenvers ( 1913m / 6276 ft) a vantage point wih fine views of the Mer de Glace. This magnificent glacier is 7 km/ 4 miles long and averages 1200m / 3/4-mile in width.

The Montenvers train - La Mer de Glace (Ice Sea)

This charming little red train has been ferrying travellers up to the Montenvers site and the world famous Mer de Glace glacier since 1908.
Surrounded by prestigious summits, les Drus (3754 m), les Grandes Jorasses (4205 m) and les Grands Charmoz (3842 m), the Montenvers site offers numerous exhibitions to enable everyone to know more about the life of the largest French glacier (7 km long !) and about nature in the Alps.

Discovering the site
A panorama and access to the Mer de Glace.
A grotto cut in the heart of the ice.
The crystals gallery cut in the rock.
The Musée de la Faune Alpine.
The theme trails, to learn about nature.
Keytours excursion - Chamonix Mont Blanc
Chamonix Mont-Blanc by Keytours

Imprimir
Enviar por email